A Pretty Implausible Premise by Karen Rivers
An unforgettable story of loss and love for fans of Jandy Nelson and Nina LaCour.
When Hattie and Presley meet, it's basically love at first sight. Head-spinning, can't-stop-thinking-about-each-other feelings. Their instant connection seems, at first, implausible. It starts to seem impossible when they realize everything they have in common: both are grieving, living in worlds haunted by ghosts; both have a difficult relationship with one of their parents; and both were forced to give up on their Olympic dreams. Hattie and Presley find comfort in each other, but like the wildfires that surround their California town, the trauma that haunts their pasts can't be held off for long. Can they help each other move through it without breaking apart?
A Pretty Implausible Premise is an immersive, romantic novel about grief, forgiveness, and the power of first love. 
Expected publication
September 26, 2023 by Algonquin Young Readers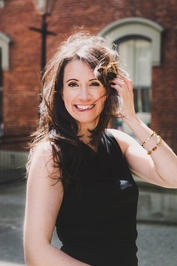 Karen Rivers is too thrown by the "Date of Death" drop down that has appeared below her name in the editing section of this page to actually write anything about her life. When she recovers, this box will be filled with imperative biographical information and may include SECRETS and probably also a few LIES. Now she is going to sit back and anxiously track that "Date of Death" box in case a date suddenly appears, foretelling her imminent doom.