There's been a rockslide somewhere in the Maurienne Valley, deep in the French Alps. By the time I'm due to set off on an intricately planned, early autumn European rail trip from London to Athens, nearly a week has passed since the incident. My intended path through France, Italy and then on to Greece via sea had relied on a connection from Lyon to Milan passing directly through this region. Now the route is out of action and it could be months before the railway tracks are dug out from the rubble. Initially, I'm irate. En route to the Eurostar terminal at London's St Pancras at 6.30am, however, I encourage myself to think differently.
My decision to opt for a flightless pilgrimage in search of late-September sun wasn't only environmentally driven. I'd also chosen to take the slower way in the hope of learning to enjoy the journey; seeing it not as an inconvenience but as a part of the adventure. Diversions needn't be a drag, I tell myself, but an opportunity. In this case, to visit Switzerland.
Armed with an Interrail pass (adult prices start at £220), on day one I am in Paris Gare du Nord by 11am. I have booked an early afternoon service to Strasbourg from nearby Gare de l'Est and so have time for a quick lunch and some snack shopping at the Marché couvert Saint-Quentin only a few minutes from both stations.
From Strasbourg, my impromptu Swiss leg then takes me on a four-hour rail journey through Basel and on to Zurich from where I head to Klosters, arriving in the famous ski resort that in warmer months offers cable cars, hilltop walks and a serene open-air lido in the shadow of snow-capped mountains around 7.30pm, exhausted. I spend day two here, exploring.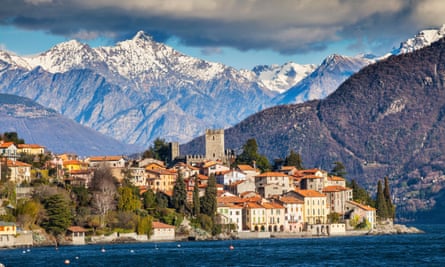 Refreshed, legs well and truly stretched, day three is a full travel day down to Florence, Italy. This Alpine journey is on diversion, too, after a derailment in the Gotthard Base Tunnel, the world's longest railway tunnel. By now, I'm embracing these unexpected changes. It'll take an extra hour, yes, with the train on diversion. That's more time to soak up the glaciers and forests outside, which give way to stunning vistas of Lake Como, before arriving in Milan. From here, it's two hours to Florence, where we arrive long after night has fallen. After a late dinner of Tuscan treats at the great-value Trattoria Sabatino, we wander along the banks of the Arno River – the sidestreets are lined with bars open until the not so early hours.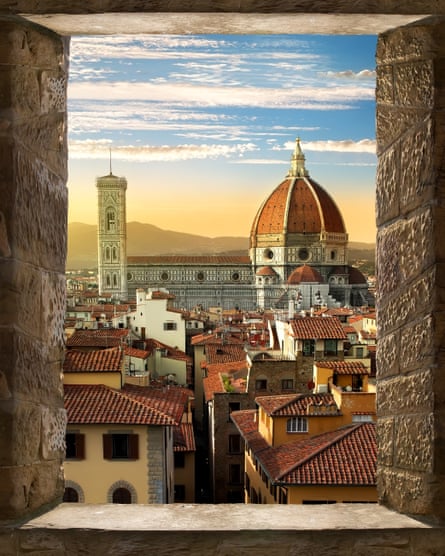 After a morning spent church-hopping on day four, I take the 3.48pm from Florence to Naples. The three-hour trip does pass through Rome, but with limited time I prioritise my hankering for the Neapolitan. With only a short time in town, pizza is the priority. After a forensic watching of the relevant episode of Stanley Tucci: Searching for Italy, I'd booked a table at Pizzaria La Notizia. Hugely popular with locals and tourists alike, chef Enzo Coccia has two outposts a 10-minute walk from each another. Unlike many of the best pizzerias in town, one branch of La Notizia (No 53) takes online reservations. If you want a table after 8pm, however, you'll have to pick up the phone like a local. Yes, the bus or taxi ride up winding hillside roads is truly worth it. Afterwards, bloated and content, I join the throngs to people-watch at one of the many bars with tables spilling out across the square at Piazza Bellini.
Boats from Italy to Greece depart from the port of Bari, the capital of Puglia, my final Italian destination. From Naples to Bari, it's a four-hour journey that takes you from the east to the west coast, before veering south along the Adriatic. When I arrive, midafternoon, there's just time for a breather on Bari beach after a final pile of pasta at the budget-friendly, cafeteria-style El Pedro restaurant.
I've booked a cabin aboard the 7.30pm crossing with Superfast, which arrives in Patras 16 or so hours later. During peak season, it docks overnight in Corfu. I crash in a cabin – it's night five, I think. The next morning, after a few hours of sun-drenched reading on the deck, the Peloponnese mountains appear in the distance. I'm nearly there now.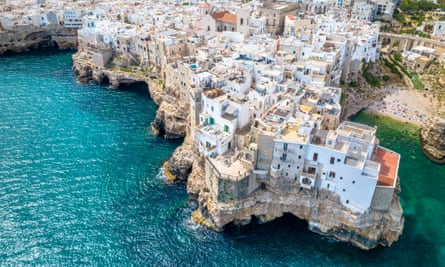 It's a short taxi ride from the port to the centre of Patras, from where an hourly bus will transport you to Kiato train station. It's dusk when my train pulls into Athens's Larissa station just over an hour later. The city throbs with Friday-evening energy as I emerge from Monastiraki metro station, knackered, yes, but buoyed by a sense of achievement. Craving a dinner of famous Athenian seafood, I join the queue at centrally located Atlantikos for fresh, delicious fish served until midnight. Trust me, order the taramasalata. You might prefer to eat like a local at Bakaliaraki in the smart seaside Paleo Faliro neighbourhood, or treat yourself at the Michelin-starred seafood specialist Varoulko Seaside restaurant. The tables look out over the Aegean. I stay for hours. After that? Well, it's time to kick back, stay put and explore all that's on offer in the Greek capital.
Sleep over: Stay put at these hotels in Europe's historic cities
Florence If you're looking for a bustling city centre hotel in Florence, try the 25hours outpost at Piazza San Paolino (rooms start at £164). There's a lovely restaurant, cosy bar and garden sauna. For somewhere more intimate, the 13-room SoprArno Suites (from £198) offer high-ceiling rooms that feel light and spacious.
Naples There are guesthouses and hotels aplenty in Naples, but it's rental homes that offer a true taste of life in this frenetic, frantic city. Through an imposing gate in the heart of the historic centre, check out an 18th-century Airbnb two-bedroom apartment (sleeps seven, from £91, plus fees). Alternatively, away from the crowds, it's a short walk down a restaurant-lined cobbled street to the sea from another Airbnb apartment (sleeps six, from £130, plus fees).
Athens There's no shortage of options for accommodation in Athens, and in the past few years, chic and affordable hotels have been popping up across the city. The best central stays are the 20-room Mona (from £129) complete with luxurious bathtubs and breakfast on the roof terrace, and the Gatsby Hotel (from £148) with great rooms and a buzzy bar.