Welcome to my stop on the blog tour for Phoebe's Diary by Phoebe Wahl.  This tour is being hosted by TBR and Beyond Tours.
Phoebe's Diary by Phoebe Wahl
Genre: Young Adult Illustrated Novel
Publishing Date: September 5, 2023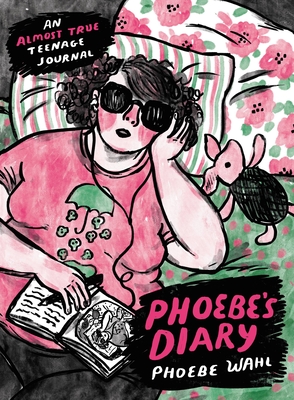 Drawn from real life, here is a bracingly honest illustrated diary of a teenage girl that captures the explosive turmoil and joy of adolescence.
Meet Phoebe. She's cool and insecure, talented and vulnerable, sexy and awkward, driven and confused, ecstatic and tragic.
Like you.
And here is her diary, packed full of invaluable friends and heartbreaking crushes, spectacular playlists and vintage outfits, drama nerds and art kids, old wounds and new love. Based on her own teenage diary, Phoebe Wahl has melded truth with fiction and art with text, casting a spell that brings readers deep into the experience of growing up.
Book Links:
Goodreads: https://www.goodreads.com/book/show/61102828 
Amazon: https://www.amazon.ca/Phoebes-Diary-Phoebe-Wahl/dp/0316363561/ 
Barnes & Noble: https://www.barnesandnoble.com/w/phoebes-diary-phoebe-wahl/1142902653 
IndieBound: https://bookshop.org/p/books/phoebe-s-diary-phoebe-wahl/19623256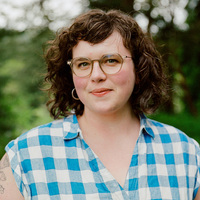 Phoebe Wahl is an award-winning children's book author, illustrator, and surface designer whose work focuses on themes of comfort, fantasy, and intimacy with nature and one another. She grew up unschooled in Washington state and credits her free-range childhood in the Northwest for much of her inspiration and values.
Phoebe's first children's book, Sonya's Chickens was the recipient of the Ezra Jack Keats Book Award for New Illustrator, and her most recent book, Little Witch Hazel was an Indie Bestseller, Junior Library Guild Gold Standard Title, as well as being named one of the Best Books of 2021 by BookPage, BookRiot, Booklist and the Chicago Public Library. Her other titles include The Blue House, Backyard Fairies, Paper Mice (written by Megan Wagner-Lloyd) and the forthcoming illustrated YA novel Phoebe's Diary (Little, Brown 2023).
Her clients include The New York Times, Maisonette, Figo Fabrics, Ingrid Michaelson, Patagonia, and Anna Sui.
Phoebe lives in Bellingham, Washington with her family and two rambunctious cats.
Phoebe is represented by Jennifer Laughran at Andrea Brown Literary.
Author Links:
Website: https://www.phoebewahl.com/ 
Twitter: https://twitter.com/phoebewahl 
Instagram: https://www.instagram.com/phoebewahl/ 
Goodreads: https://www.goodreads.com/author/show/13428978 
Facebook: https://www.facebook.com/phoebewahlillo 
Follow The Tour:
TOUR SCHEDULE:
August 28th
Charli's Book Box – Promotional Post
One More Exclamation – Review
August 29th
My Bookish Ways – Review
Midsummer Night's Read – Review
August 30th
Rajiv's Reviews – Review
Paiges of Novels – Review, Favorite Quotes
August 31st
Stuck in Fiction – Promotional Post
The Daily Librarian – Review
September 1st
Whatcassreads – Review
Confessions of a YA Reader – Promotional Post
September 2nd
Twirling Book Princess – Review
My beauty my books – Top 5 Reasons to Read Phoebe's Diary
September 3rd
The Book Dutchesses – Promotional Post
castella & novellas – Review, Book Look
Instagram:
August 28th
ninebookishlives – Promotional Post
by_hckilgour – Review
charlisbookbox – Content Creator's Choice
onemoreexclamation – Content Creator's Choice
August 29th
bookdemonio – Promotional Post
ablueboxfullofbooks – Creative Post: Little Free Library Drop, TikTok
whatageminireads – Promotional Post
my.bookish.ways – Content Creator's Choice
August 30th
daniereads87 – Promotional Post
booksandbreath – Review, Favorite Quotes
rajivsreviews – Content Creator's Choice
paiges_of_novels – Content Creator's Choice
August 31st
stephsbooktalk – Promotional Post
acourtofspinesnpages – Review, TikTok
rickys_radical_reads – Review
booking.with.janelle – Promotional Post
thedailylibrarian – Content Creator's Choice
September 1st
sogladtoreadyou – Review
allielovestoread – Review
GryffindorBookishNerd – Promotional Post
jaime_of_gryffindor – Promotional Post
September 2nd
froggyreadteach – Review, Creative Post: Little Free Library Drop
quirkylitlover – Review
justa.gal.andherbooks – Review
dreaminginpages – Promotional Post
September 3rd
tbrandbeyond – Promotional Post
nissa_the.bookworm – Review
pagesforpaige – Review
castella.and.novellas – Content Creator's Choice