Lori Harvey and actor Damson Idris are pulling the plug on their year-long relationship … but they're still on good terms, saying they've got "love and respect" for one another.
They announced their separation in a joint statement that reads, in part, "We are at a point in our lives where our individual paths require our full attention and dedication."
Their announcement, through The Hollywood Reporter, added … "We part ways remaining friends with nothing but love and respect for each other and the time we shared together."
The model and the "Snowfall" star first set off dating rumors last December when they dined together in West Hollywood … and they confirmed their relationship the following month, as they left her January birthday bash hand in hand.
She recently wished Damson a happy birthday back in September … writing on her IG story, "I love youuuu."
Damson now joins Lori's list of high-profile exes, which includes Future, Diddy, Trey Songz, Dutch soccer player Memphis Depay, and Michael B. Jordan. Pretty good company, if ya believe in consolation prizes.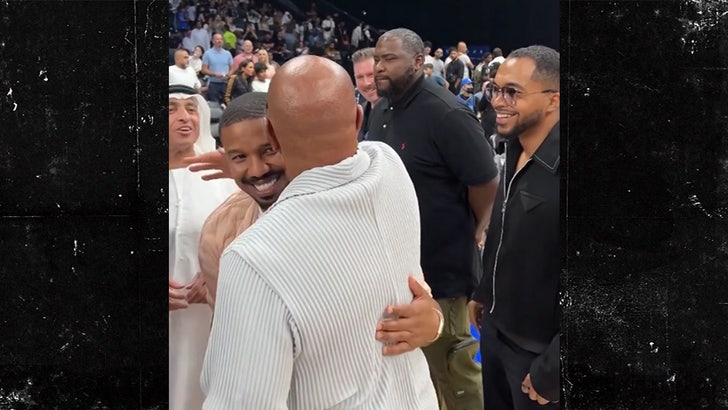 10/5/23
Instagram/@nba
BTW, Lori and MBJ called it quits in June 2022, but the actor was spotted gettin' a big hug from Lori's pops, Steve Harvey, last month — so, maybe Damson will get the same greeting if he ever crosses paths with the "Family Feud" host.