Air Canada's Maple Leaf Lounge network isn't typically considered top-tier among airport lounges. That honor usually goes to places like the Centurion Lounges by American Express, which are often helmed by James Beard Award-affiliated chefs.
But at San Francisco International Airport, the Air Canada Maple Leaf Lounge, which opened in summer 2023, might be the best hangout spot in the airport, period.
There, you'll dine on a buffet of California classics like seafood cioppino, alongside international dishes like chimichurri beef sliders and chicken adobo — a nod to the Bay Area's culture of ethnic cuisines. Plus, you can dine outside, as this is the first Maple Leaf Lounge with its own, private outdoor terrace.
Here's what it's like inside (and outside).
Food and beverage options
Menu items occasionally change, but here's what we saw when we visited:
Buffet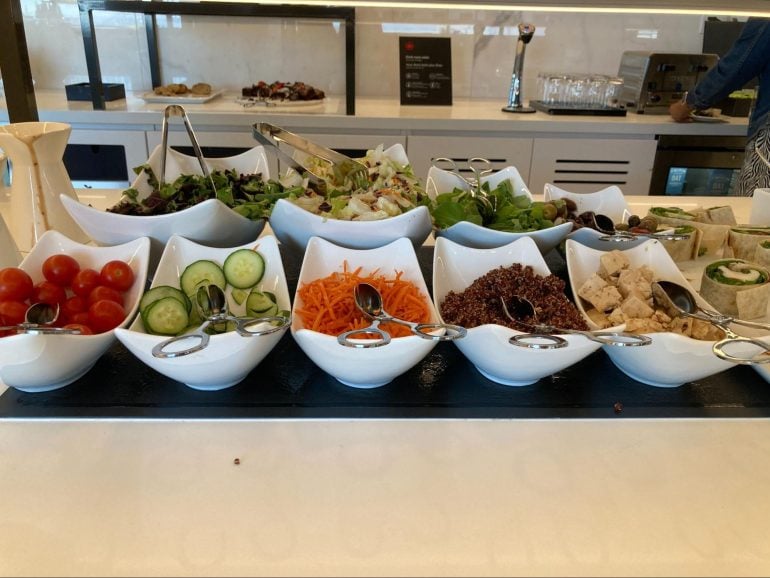 The self-service buffet starts with a salad bar, which includes your usual suspects of toppings like carrots, tomatoes, quinoa and cucumbers.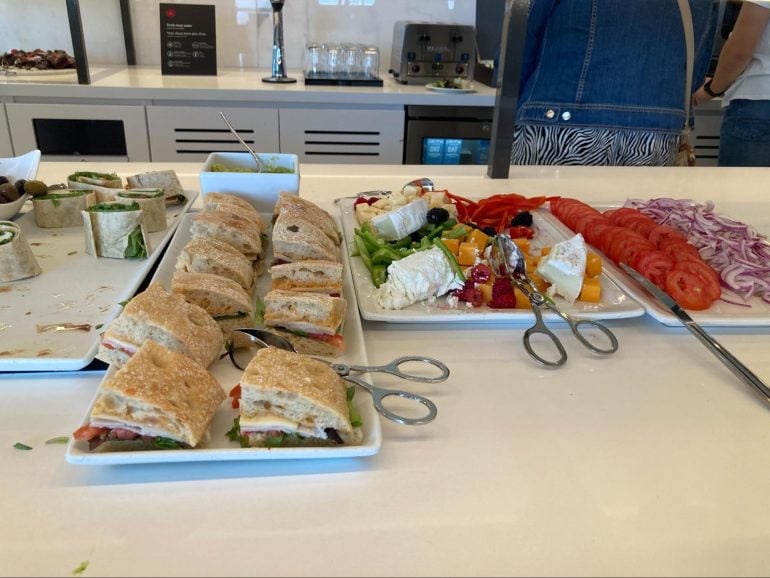 Up next are sandwiches, wraps and a cheese board.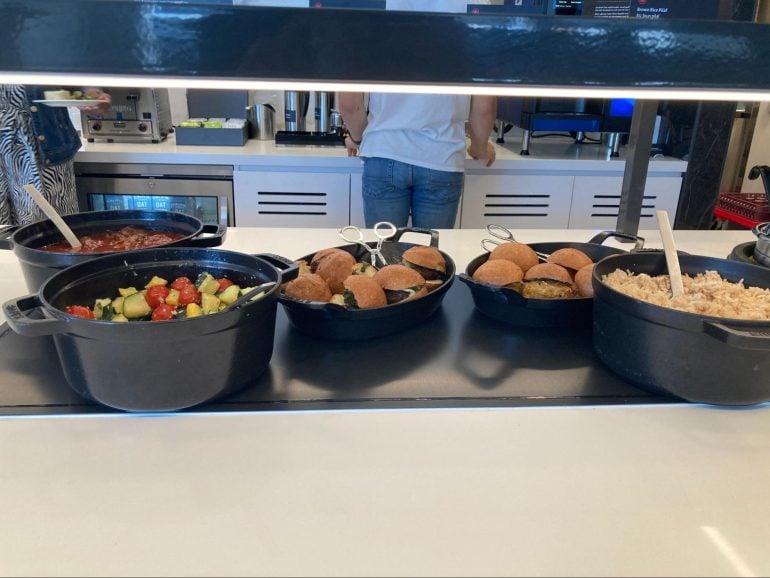 Most hot items take their cues from San Francisco's rich foodie culture, including local dishes like seafood cioppino. There are also fairly healthy options, such as fresh squash and chicken adobo.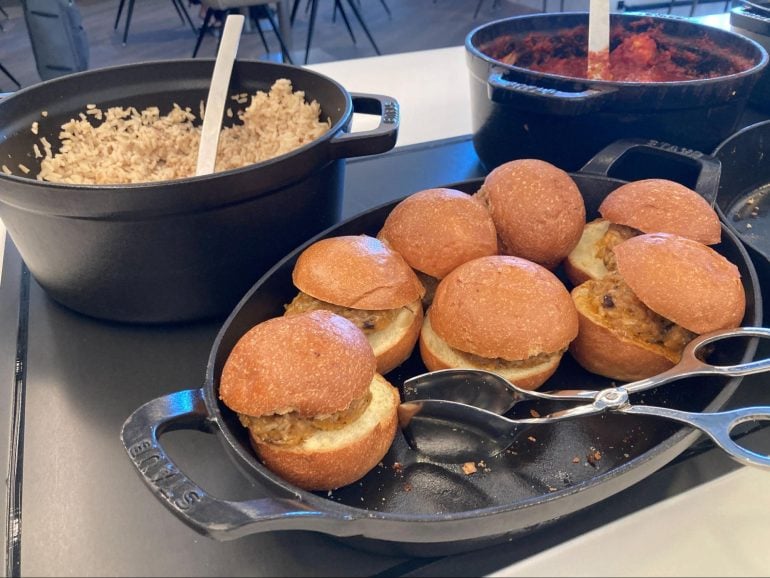 The buffet supports vegetarians and carnivores alike via chimichurri beef sliders and black bean sliders.
Beverages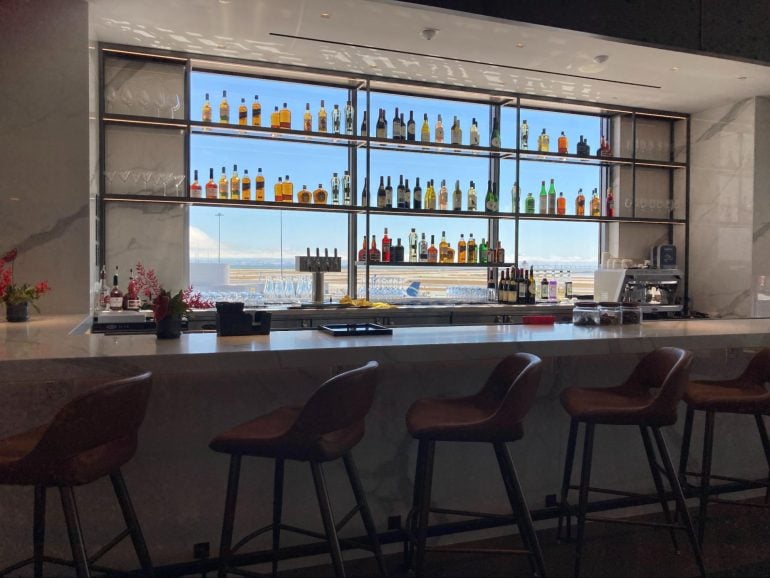 There's a bartender at the full bar, ready to serve wine, local craft beers, a handcrafted cocktail or espresso.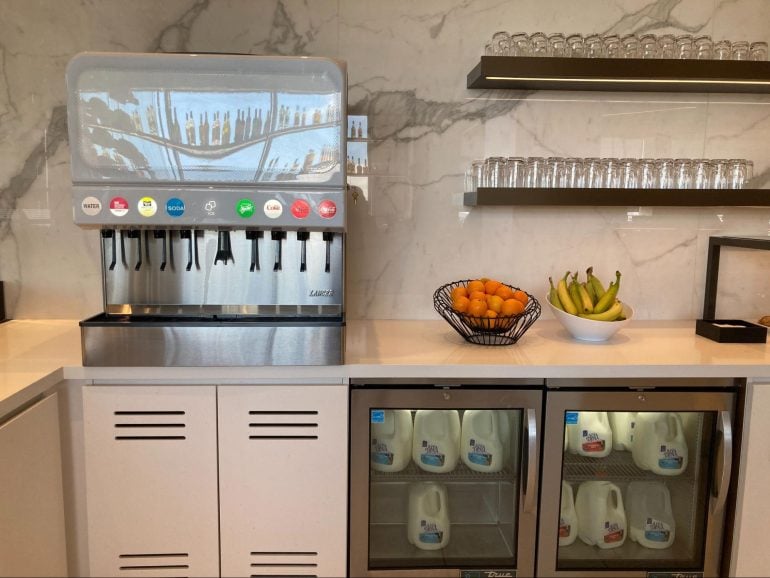 There's also a soda fountain and coffee maker near the main buffet.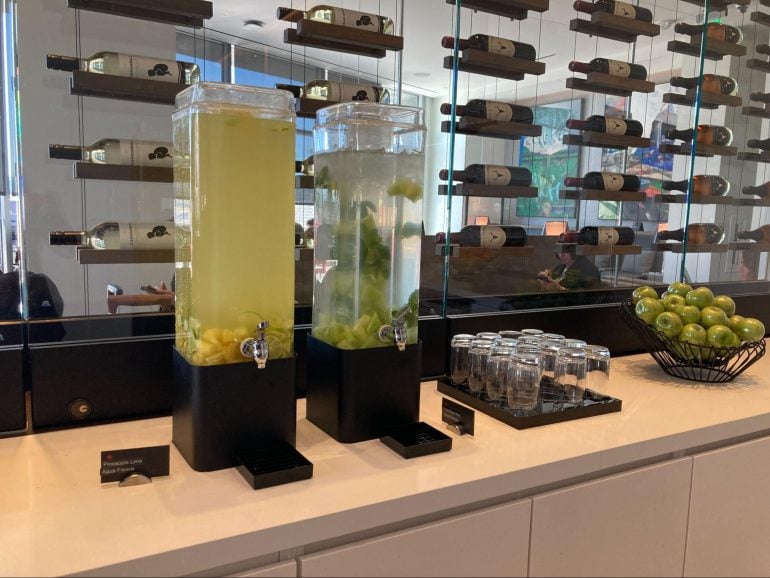 If you're seeking something refreshing, you might hydrate with agua fresca.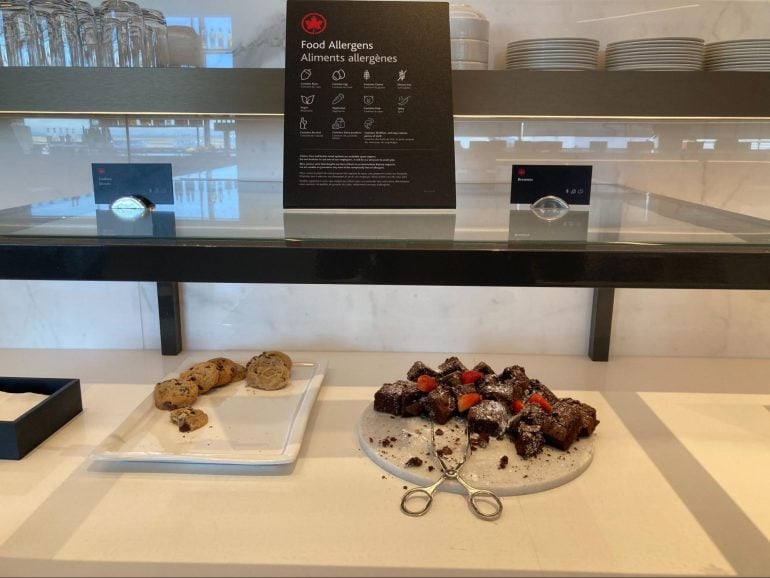 The dessert options aren't anything special, just your run-of-the-mill brownies and cookies.
Spaces to relax and work
The lounge itself is extensive, comfortably fitting 165 seats within its 8,168 square feet of space.
Indoor areas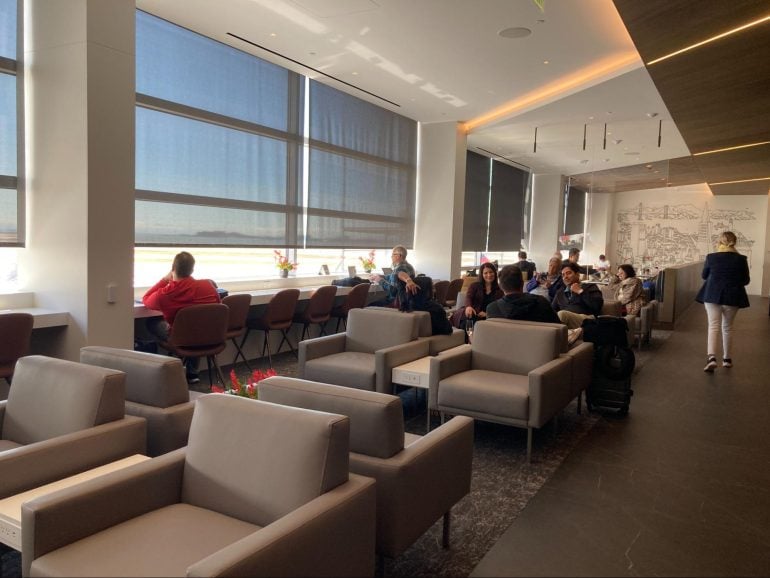 Power outlets sit between deep leather seats, and counter seating lines the perimeter.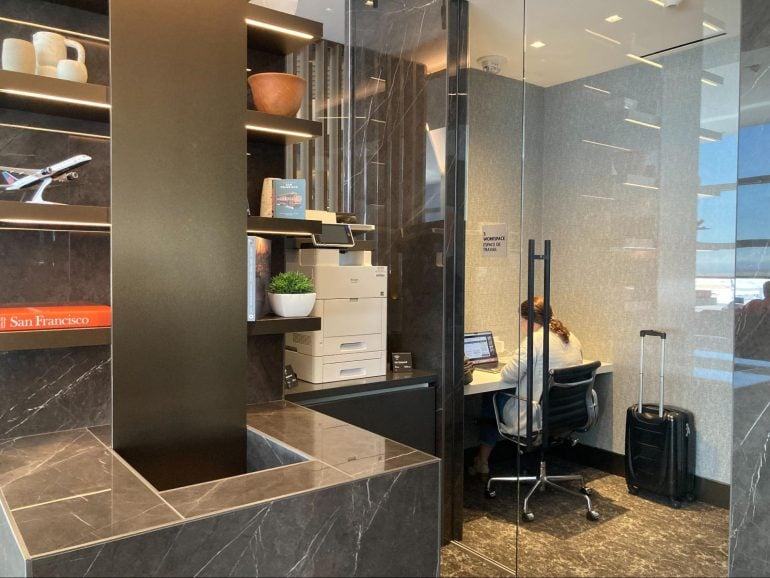 There's also a business center with a printer and private rooms to take calls.
Outdoor terrace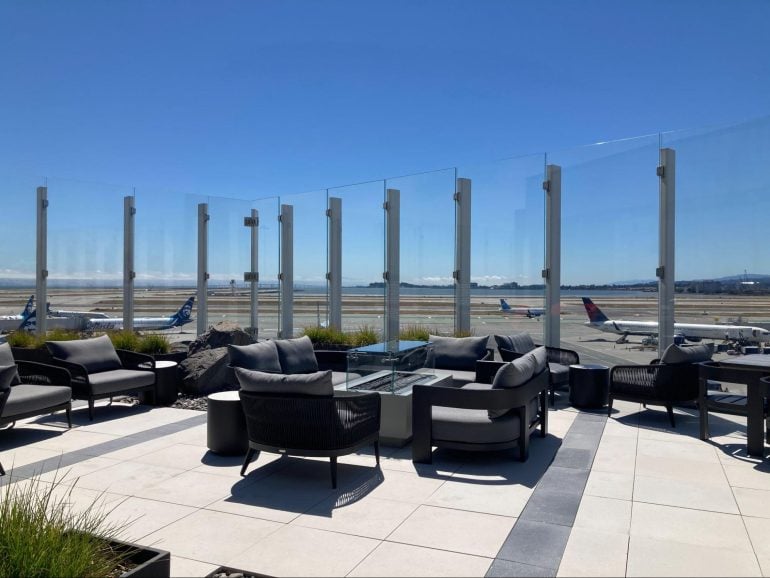 The star of the lounge is the outdoor terrace, which offers runway views. Of the lounge's 165 seats, 30 are outside.
Should it get chilly (as San Francisco often can), you can snuggle against one of two vapor fireplaces. And if you're not seated facing the runway, you'll get an equally-lovely view of a massive mural celebrating San Francisco.
Bathrooms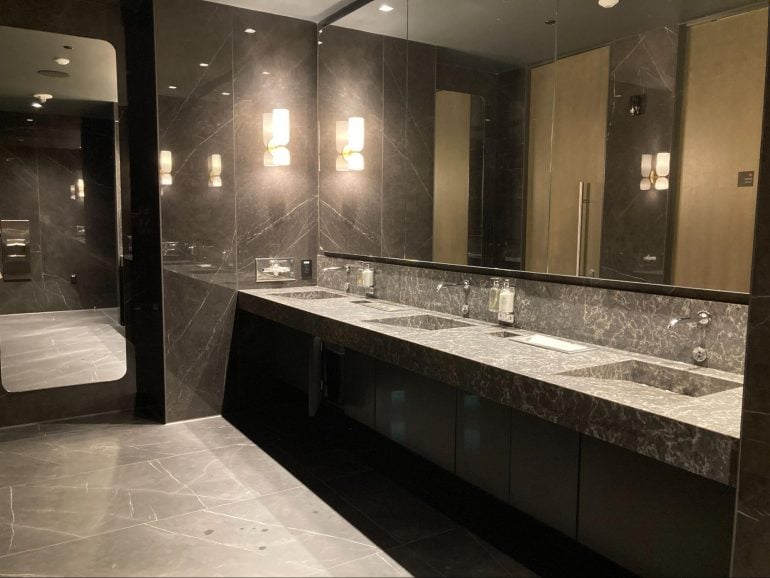 The lounge also offers showers and heated towel racks.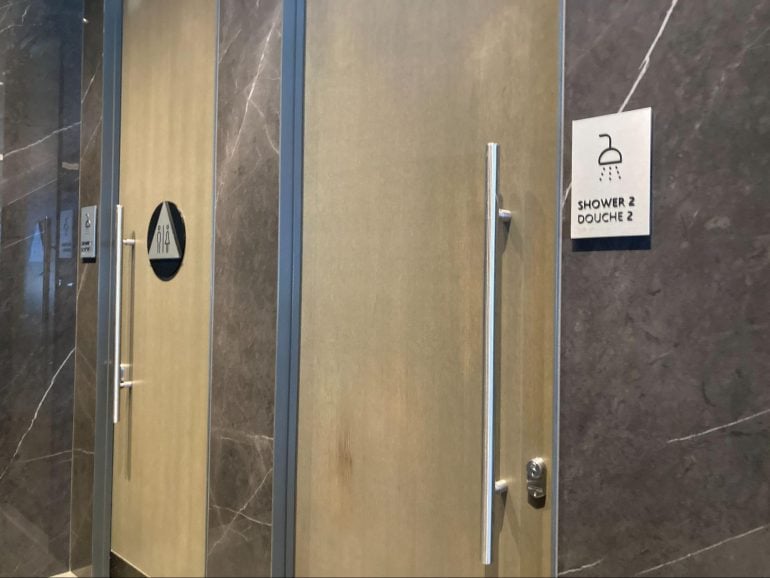 How to get into the Air Canada Lounge at SFO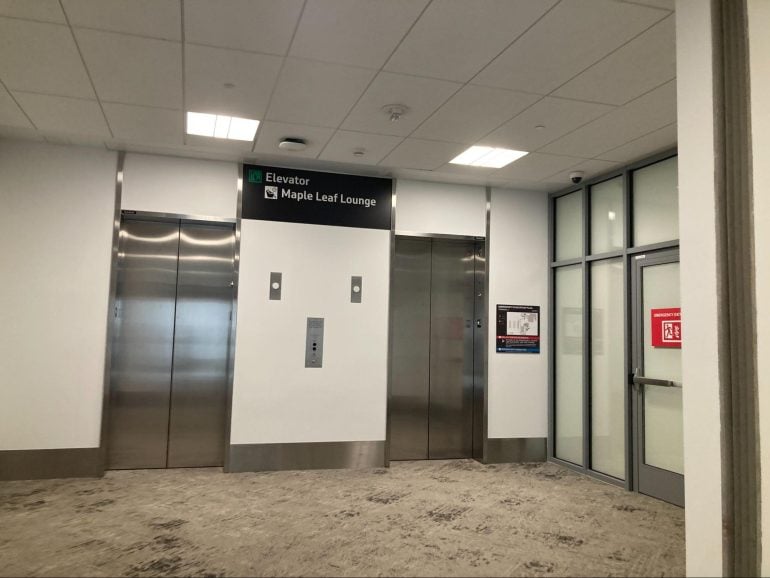 The lounge is located on the second floor of Terminal 2.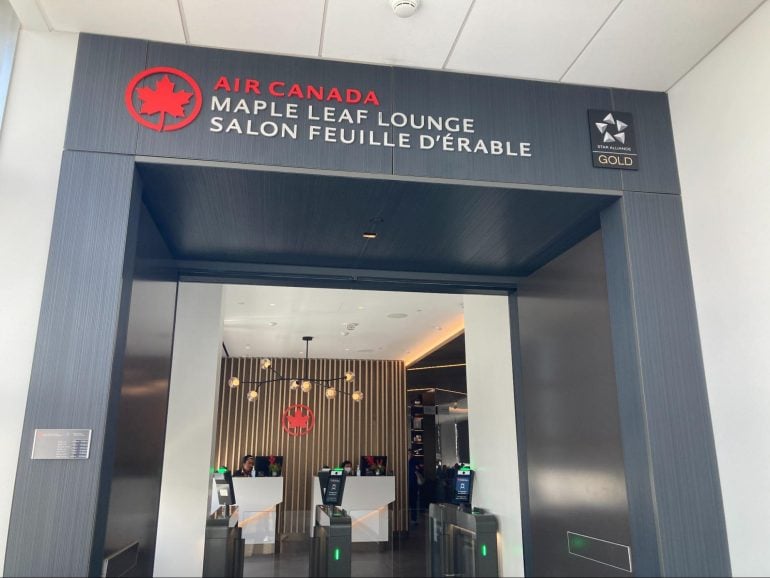 Upon stepping off the elevator from the main terminal to the lounge, you'll head down a long hallway toward the entrance.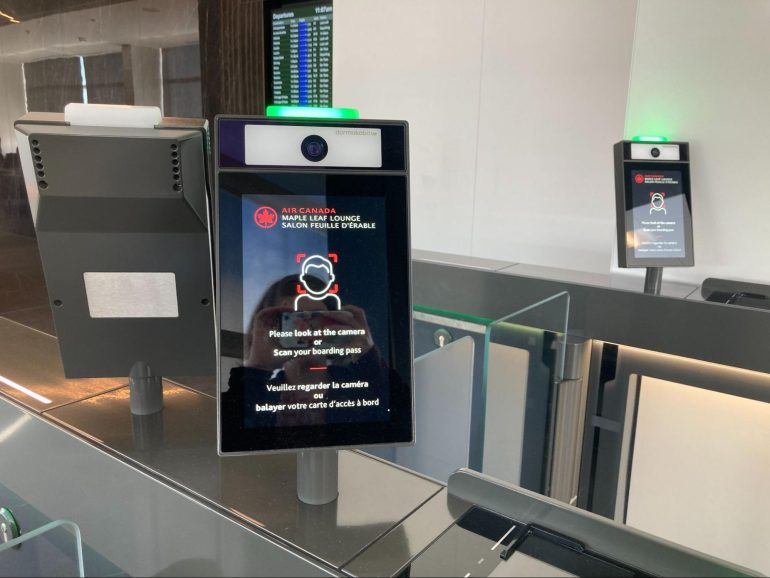 Instead of checking in at a front desk, you'll undergo biometric identification to verify you're eligible for admission.
Who is allowed in?
There are a few ways you can get in, including if you are:
Aeroplan 50K elite status or higher: Air Canada's Maple Leaf lounges are open to Air Canada customers who hold Aeroplan 50K, 75K, or Aeroplan Super Elite status in Air Canada's Aeroplan loyalty program.
What if you can't get in?
SFO has no shortage of great lounges, so if you can't get into Air Canada's Maple Leaf Lounge, you have other options.
On the last day of 2022, the Centurion Lounge at SFO reopened with a redesign and expansion; it's primarily accessed by folks who hold the The Platinum Card® from American Express, no matter what airline they're flying. Its buffet menu is designed by Ravi Kapur, the Executive Chef at Liholiho Yacht Club, a popular San Francisco restaurant.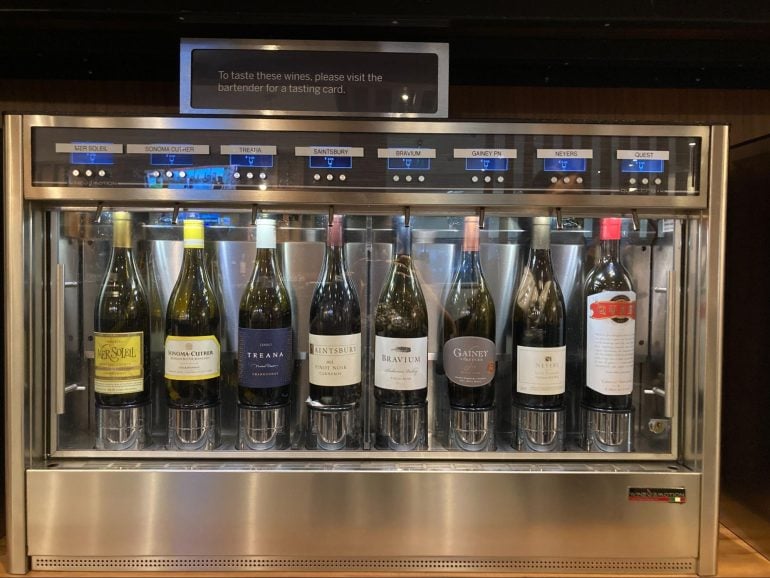 Folks who frequently fly Delta — which has regular nonstop flights between SFO and Canada — might rather relax in SFO's Delta Sky Club.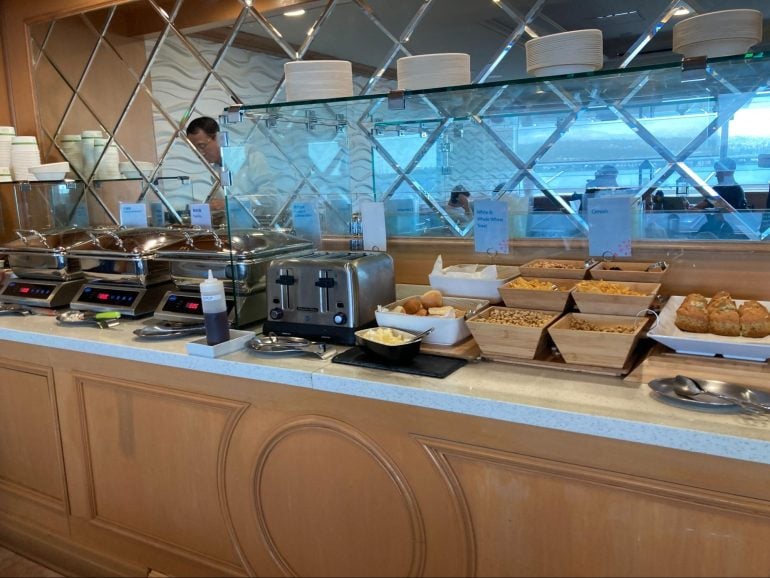 Is the Air Canada Maple Leaf Lounge at SFO worth it?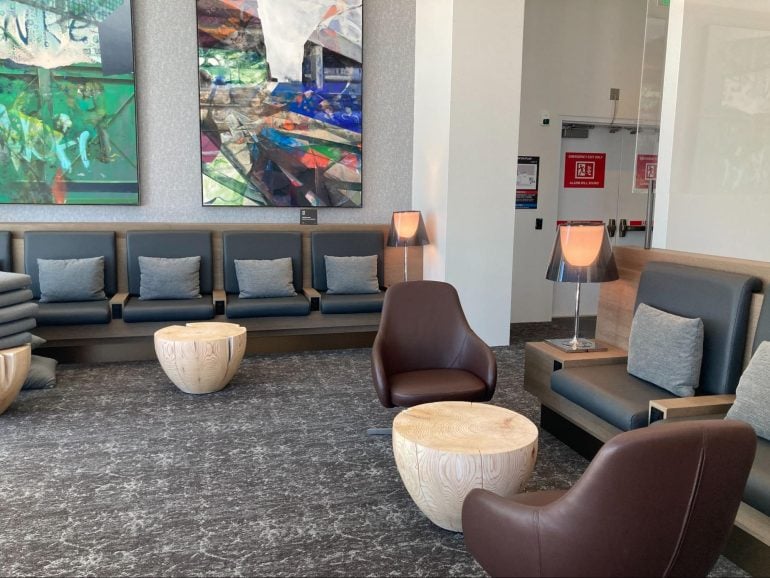 San Francisco's Air Canada lounge is the 28th to open worldwide and it's arguably the best. Most other Air Canada lounges only offer light snacks (think soups, salad, hummus and crudites), and boast seating that looks like it might've once belonged in a 1980s-era insurance office.
Air Canada recently committed to improving its lounge network, and its SFO outpost proves that the airline has executed well on that commitment.
The Air Canada Maple Leaf Lounge at SFO serves as an encapsulation of California. Sure, the coupling of international cuisine with patio seating does very little to put passengers in a Canadian state of mind — but that's not a bad thing.
Assuming that Karl (that's the local name for the Bay Area's famous fog) hasn't rolled in, it's definitely worth making time to relax on the outdoor patio. There, you'll savor those final California moments before departing for the Great White North.
How to maximize your rewards
You want a travel credit card that prioritizes what's important to you. Here are our picks for the best travel credit cards of 2023, including those best for: