Matthew Perry's character, Chandler Bing, on "Friends," almost had a scandal on his hands by cheating on Monica … but we're told the actor got the whole idea scrapped.
We spoke with Lisa Cash, who appeared in the 1999 episode from season 5, "The One in Vegas: Part 1" — telling us she got the gig as an extra, but her role on the episode was originally a lot more controversial … or it would have been if Matthew didn't speak up.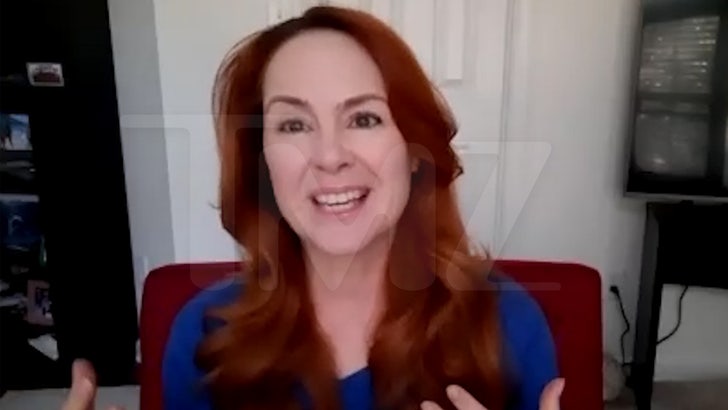 TMZ.com
She tells TMZ … the OG scene revolved around Monica — played by Courteney Cox — getting into a heated argument with Chandler, with Lisa's character eventually bringing up room service to his hotel room in Vegas.
Apparently, Chandler and Lisa's character hit it off after his big fight with Monica — going so far as to actually cheat on her with the hotel staffer.
If you watched the show, you know that's something fans would NEVER forgive Chandler for, and that's exactly what Matthew thought. Lisa says after rehearsing the scene, he went to the writers and told them to axe it.
Lisa knew having a costarring role with Matthew Perry would have been a game changer for her career, but thinks it was ultimately a good move and could have changed the course of the show.
While the whole plot got nixed, Lisa ended up staying in the episode as a flight attendant in Ross and Rachel's scene.
There's been an outpouring of love for Matthew since he was found dead in his jacuzzi last weekend … and Lisa's echoing a lot of the kind things folks have been saying about him in the wake of his passing.